Making a job offer is exactly like delivering a pizza.
Sure, it's 5pm and we're starving. But hear us out.
After a little research (and obviously not enough food), we've come to the conclusion that a good job offer is exactly like a good pizza: hot, fresh and straight out the oven. It needs to be delivered on time, in the right way, at the right price and with the ingredients you ordered – all while avoiding food envy. In other words, exactly like last Saturday night's takeaway.
With our Domino's hats on (yes we order a lot of Domino's, and we're totally ok with that), we bring you an entire post full of pizza metaphors. You're welcome.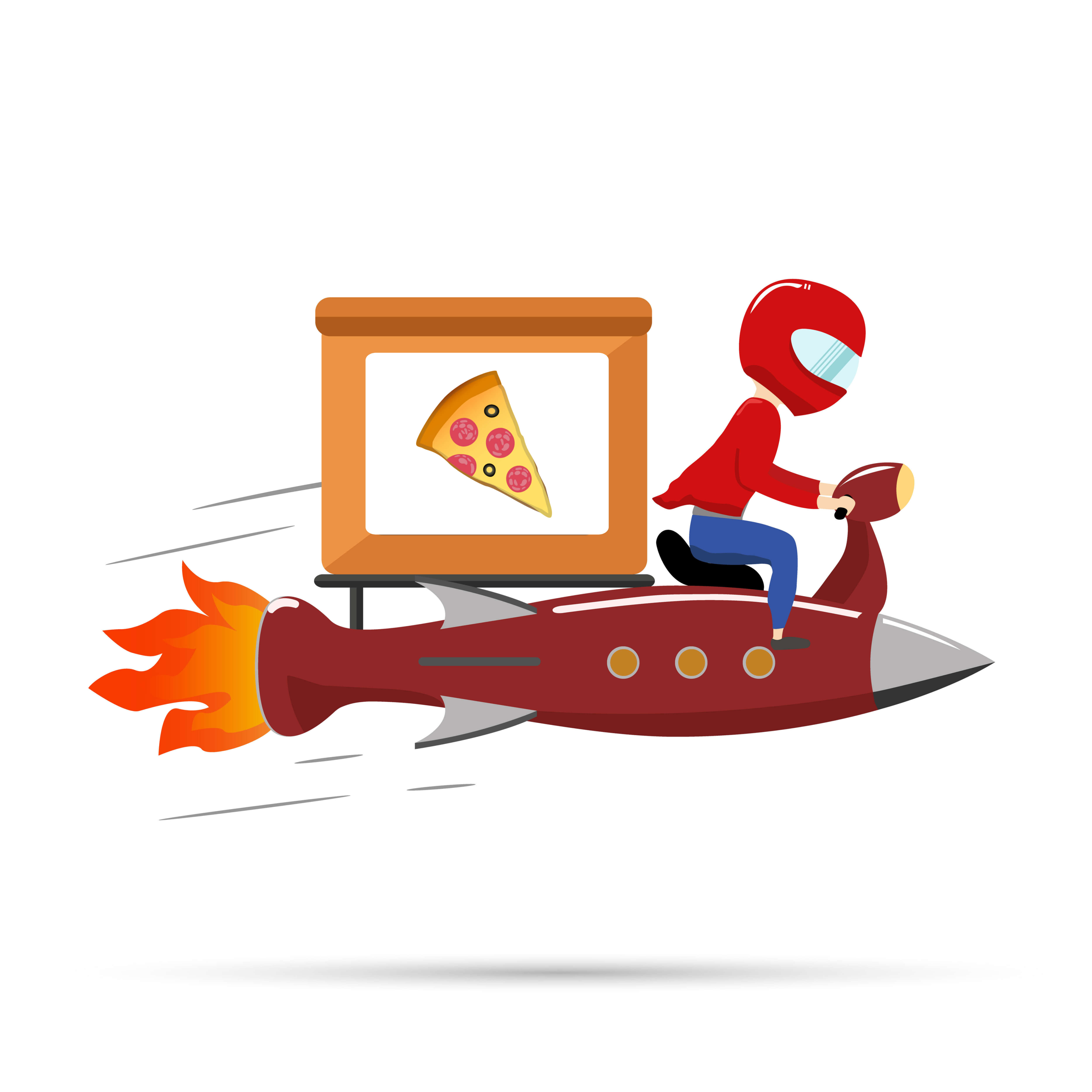 6 reasons making candidates the perfect job offer is exactly like delivering a fresh, hot pizza:
1. The decision-making process can't be rushed
There is nothing worse than food envy. That moment when you open the box, look around and realise someone else made a better decision. You should have thought about it longer, considered the options, weighed up the competition….
Pizza regret is bad. But job regret is worse.
Candidates need the time and space to ask questions and come to their own decision. Yes you want them to sign on the dotted line, but your long term goal should be for the candidate to become a happy, successful and fulfilled employee.
Pushing a potential hire into a role too soon or squeezing them into a position you know isn't right is likely to backfire, and could find you recruiting for the same position a few months down the line.
2. Personalisation is everything
We're used to personalisation on everything from Nike trainers to the base of our pizzas. And its popularity is completely understandable. We're more likely to enjoy something that&'s been personalised to our needs – and a job offer is exactly the same.
Taking the time to understand what would motivate a candidate to accept the offer throughout the interview process will pay off when it comes to the crunch. Help with childcare costs, the opportunity to work flexibly or a large training budget might just be the nudge a candidate needs to say yes.
3. The way it's delivered is almost as important as the content
No one wants a soggy, cold pizza (unless it's leftover pizza the following morning), and no one wants a phone call in the middle of a meeting, or at 7am on a Sunday morning – even if it's good news.
Think very carefully about the way you deliver the offer (hint: do it in person or over the phone!) and schedule the call to prevent catching the candidate off guard.
Make your job offer delivery personal, enthusiastic and, above all, human. A prospective hire won't care about how you do things, your processes or your corporate policy. They want to be treated as human beings.>
After all, they've just completed a tough process that probably involved several interviews and at least one technical test. It's a great achievement, so take a minute to congratulate them on their success before you dive into salary discussions.>
Remember to tell them: 
Why you chose them above the other candidates
What made them stand out
Why they'd be a great fit
How excited you are to make them an offer
How much the team enjoyed meeting them
4. Timeliness is essential
When you want a pizza, you want a pizza.
If you ordered a pizza at 9pm on Thursday and it arrived at 11am on Friday, not only would you be pretty frustrated by the entire process but you'd probably have eaten several other meals by the time the pizza arrived.
Speed is one of the hardest factors to manipulate in the job offer process, as it's sometimes completely out of your control, but it can nevertheless be a determining factor for candidates.
No one wants to feel like they';re second best, and waiting weeks for feedback is sure to spark concerns. Keeping candidates engaged and interested will improve their experience, and could help push them over the finish line.
5. A negative experience could put someone off for life
We all know someone who won't eat Domino's. Though obviously we're not friends with these people. (Just kidding.)
Seriously though, a bad experience puts you off for life – whether it's pizza or an interview with the latest tech startup. The impression you give to candidates from the very first screening to how you deal with a counter-offer will influence whether they accept your offer.
6. A bit of self-promotion goes a long way
Domino's branding is pretty great. It's all over their free app, leaflets and motorbikes. We all know who they are and what they stand for, and as long as they deliver what we've ordered and on time, we&'re happy to promote their brand to others.
The process of making job offers should centre around the candidate, but it's also important to promote your company and the role. Offering a candidate a position is the ideal time to reinforce exactly what makes your company great and why they should have no hesitation in joining you.
Take the time to remove their reservations, highlight why their experience and lifestyle choices match your company's, and reinforce why you&'d work so well together.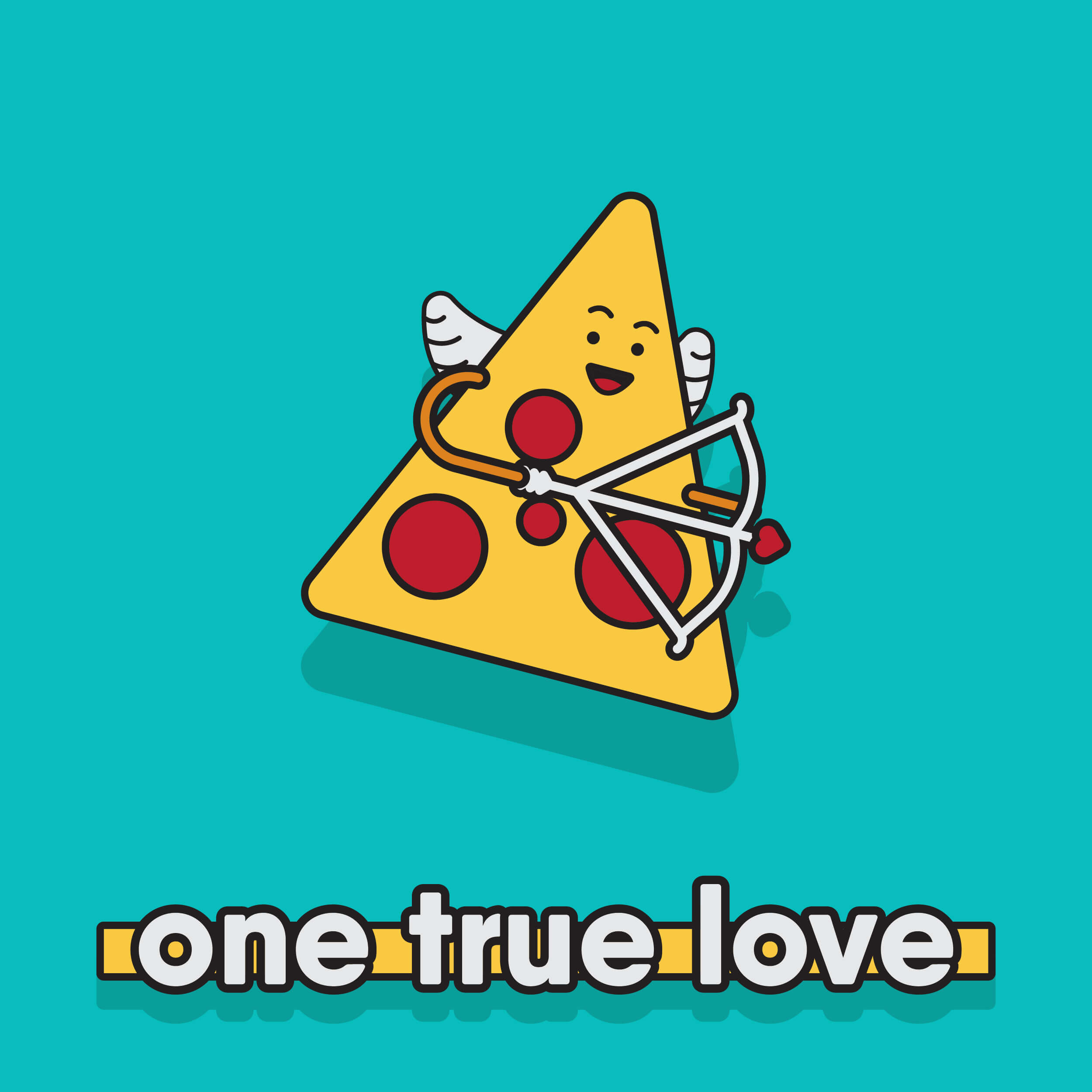 And with that, we're off to eat pizza! We hope you enjoyed our 6 job offer tips 🙂
If you're still wondering how to offer a job to a candidate, check out our post how to make the perfect job offer in 5 simple steps.