If we put together a list of the best companies to work for in Barcelona, Trovit would definitely be in the top five. A startup that can pride itself on one of the biggest exits in the history of the city's tech scene, Trovit is seen as an absolute hotshot, and certainly not by chance: they have a cool and versatile product that people all over the world use on a daily basis, a young and international team, and an office with a spectacular view and an enviable music room to back it up with.
We sat down with Carol Murtra Chief Marketing Officer and Pilar Perales, Digital Brand Specialist at Trovit to talk about the changes that the company has gone through in the past year, the way they work and the way they have fun, the challenges that they've faced and their plans for the immediate future.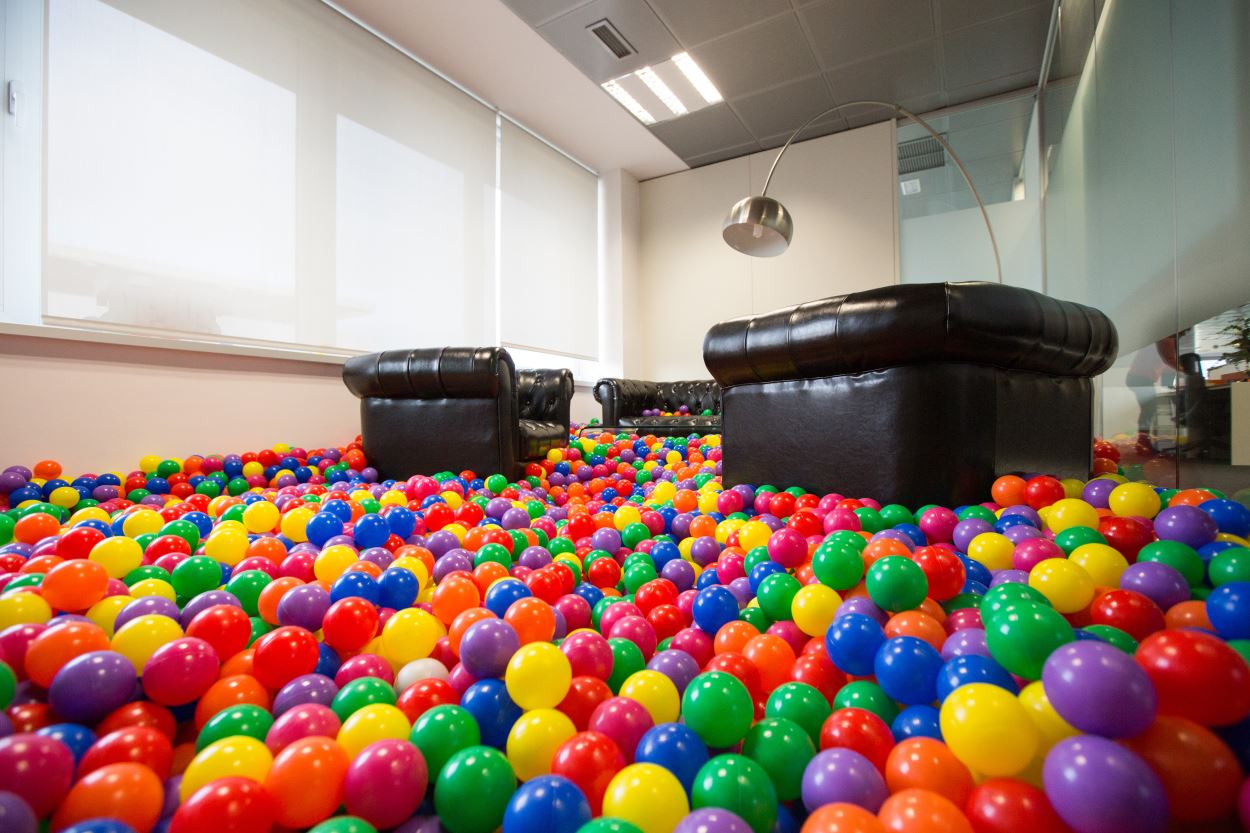 Trovit Has Always Been Your Guide
Let's start with an introduction. What do we have to know about Trovit?
Carol: Trovit is a classified search engine: what it does is it centralizes content from different classified websites and displays it to users. So, for example, if you're searching for real estate, instead of having to go to different websites one by one to see what's in the market, you can enter your search criteria in Trovit, and you'll get a pretty good idea of all the content that is out there. It's like a one-stop-shop that makes things much easier and quicker for users. We operate in three categories: homes, cars and jobs. We have 90 million active monthly users, and we're present in 53 countries.
I wish I had known about Trovit when I was looking for an apartment to rent a few years back. It was all so confusing.
Carol: It is very likely that you've used Trovit before without knowing it. Before Trovit started repositioning itself in the last year to become a destination site for its users, a lot of users sort of just fell into it since Trovit doesn't publish content: we redirect our users to the original source. What we have been doing for the past year, after ten years of proving that we have a very successful product is reinforcing the brand. So that next time, instead of accidentally going through Trovit, users voluntarily go to the Trovit website and start their search from there.
So creating a completely foolproof product came first.
Carol: For every startup, one of the key things is to have a product that works. Otherwise, all they have is a marketing bubble. You can position yourself as a very cool brand and you can even be very well-known, but if the user's experience with the product does not live up to their expectations, they're not going to use it again. At Trovit, things have been done the other way around. The company has made sure that they have a winning product, and when the product had proved its value, they started working on awareness and engagement.
You've mentioned that Trovit is available in 53 countries. Are you managing all those countries from your office in Barcelona?
Carol: Yes, all 120 of us work here in this office. This is the magic of the digital world, that you don't have to be physically located anywhere. It's true that we have a very big sales team, and we have twenty country managers who are local to the countries they're managing, but they're based in Barcelona. So we do a lot of virtual meetings and e-mails, but we only need to be physically there once or twice a year.
Pilar: From the beginning, our tech team has managed to build a product that you don't have to remake for every single country. It was created to be scalable, so all you have to do is apply it to different markets.[…]