The new Star Wars movie is almost here and surely you are, just like us, not able to contain your excitement. So in order to make this excruciating wait a little bit less painful, we've decided to organise 12 days of Star Wars competition. *yay*
We will countdown to Star Wars: Episode VII – The Force Awakens premiere because that's what December 2015 is all about. Sounds awesome, right? But what does it mean?
Well, every single working day starting from December 3rd Nederlia will post trivia or pictures all about Star Wars. We will remind you of your favourite characters and at the same time test your unique knowledge of the legendary saga. So you will be ready and set to see the newest episode when the time comes.
What is even better, and because Christmas is about giving (just like a proper Jedi would do), we have decided to create a fun little competition for you guys.
So not only will you have your days entertained by our "amazing content", you will also have the possibility to win THE Stormtrooper figure from the upcoming movie Star Wars: The Force Awakens (78 cm tall)
RULES: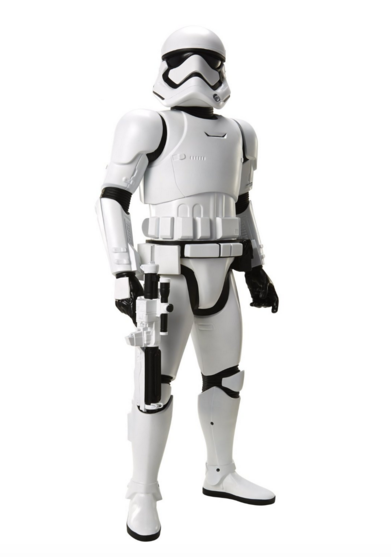 You have to follow Nederlia's LinkedIn company's page here
To gain points:
1 right answer = 2 points
1 like = 1 point
1 share = 1 point
1 comment = 1 point
The winner will be the one with the highest score. In case of a tie, a draw will be performed among the finalists. (The authorities don't allow us to perform lightsaber duel).
Open to everyone in the galaxy
Competition closes on Thursday 17th December 2015 at 12pm (noon) GMT+1 and we will announce the winner on Friday 18th December 2015.
And obviously, MAY THE FORCE BE WITH YOU.
---
The competition is now officially CLOSED. Thank you everybody who participated.