I've been working at Nederlia for more than 3 years and during this period I could spot some trends in terms of the relocation from the Balkans.
Some Balkan countries are EU members, some aren't. However, that doesn't change the fact that majority of candidates from the Balkans aren't ready to move and look for some new opportunity.
There are several things to consider – but the cost of living is a crucial determinant to consider in the understanding of this behavior.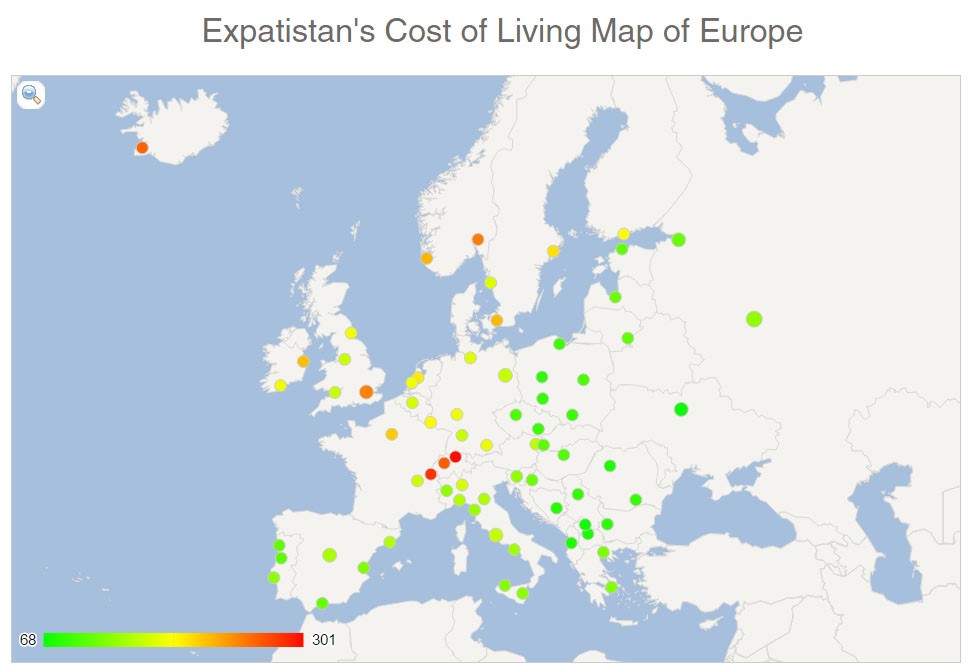 Source: https://www.expatistan.com/cost-of-living/index/europe
Per above map, countries from the Balkans are at the bottom of the Cost of Living list in Europe. However, this doesn't mean that employees who work in the tech industry have significantly lower salaries compared to the rest of the continent. On contrary – in many cases, senior developers and engineers who work in Balkan countries will easily reach the same (or close to same) salary levels like developers from the rich countries. Because of that, they will spend significantly smaller amount on regular expenses like accommodation, food, utility bills, etc. than their colleagues from the West.
This is a primary reason why so many candidates from the Balkans aren't ready to move to some western country and have smaller amounts of money left in their pockets.
So what's the answer?
Development teams in Balkan countries are mostly single-national and they offer a very small scale of diversity. As opposed to that, you can see development teams composed of 10+ nationalities in the majority of EU countries. Therefore, my answer would be – be open-minded. Go and meet new cultures, new people, and new languages. Money is important, naturally, but it shouldn't be always the top priority. Imagine yourself working in top European tech hubs, like Amsterdam, London or Barcelona.
You can read some successful relocation stories here:
UX Designer relocating to Barcelona
Java Developer relocating to Manchester
---
Featured Image: jamesteohart/Shutterstock, Inc.