After years of shuffling slowly into the recruitment industry, virtual reality is starting to become part of HR teams' candidate engagement toolkits. But isn't it really expensive? And super complicated? And just, well, unecessary?
We know what you're thinking: "another year, another wave of "this is the year of VR" predictions." But what if 2018 finally is "the year" of VR?
The number of virtual reality users is expected to increase from 90 million in 2017 to 171 million by the end of 2018. That's almost double in just one year.
In the face of more and more competition for the best tech talent, startups need to provide a first-class recruitment process in order to stand out from the crowd. Hooking candidates from first interview to final offer is easier said than done, and no one has time to keep on top of all the latest candidate engagement tools and strategies.
Could VR be that differentiator?
VR uptake has been slow because it's expensive, fiddly and companies have struggled to identify how and when to use it. But as the price of the technology drops, the size of VR glasses decrease and more examples of use cases in the recruitment industry appear, is it finally time to incorporate VR into your candidate engagement strategy?
To help you decide, we've put together three candidate touchpoints where you could incorporate VR and listed the key advantages and limitations of the tech in each situation.

1. The careers fair
Why you should use VR:
So many companies, so many stalls, so many branded tote bags…
As candidate engagement ideas go, a VR tour of the office or an in-depth dive into a new product is pretty engaging. Certainly more engaging than a free company-branded tote bag… How cool would it be for potential candidates to meet future co-workers, or be greeted personally by the CEO and given a high-level overview of the company's goals for the year? With VR, it's not only possible, but way easier than you think to implement.
Plus, loads of other companies are doing it already, so you're at risk of falling behind if you don't. Check out the gaming company Valve's awesome office tour video if you need a little inspiration.
Limitation:
Being so upfront with potential candidates about your company culture, office environment and product might put some people off, so initial results could see a smaller take up. But, ultimately, it means that the candidates who stay in the process will be more engaged and more likely to accept an offer.
Conclusion:
Go for it! The office tour – whether you put it on YouTube or use it at careers fairs – is probably the easiest and cheapest way to add VR to your candidate engagement process. And it will get you brownie points with Marketing!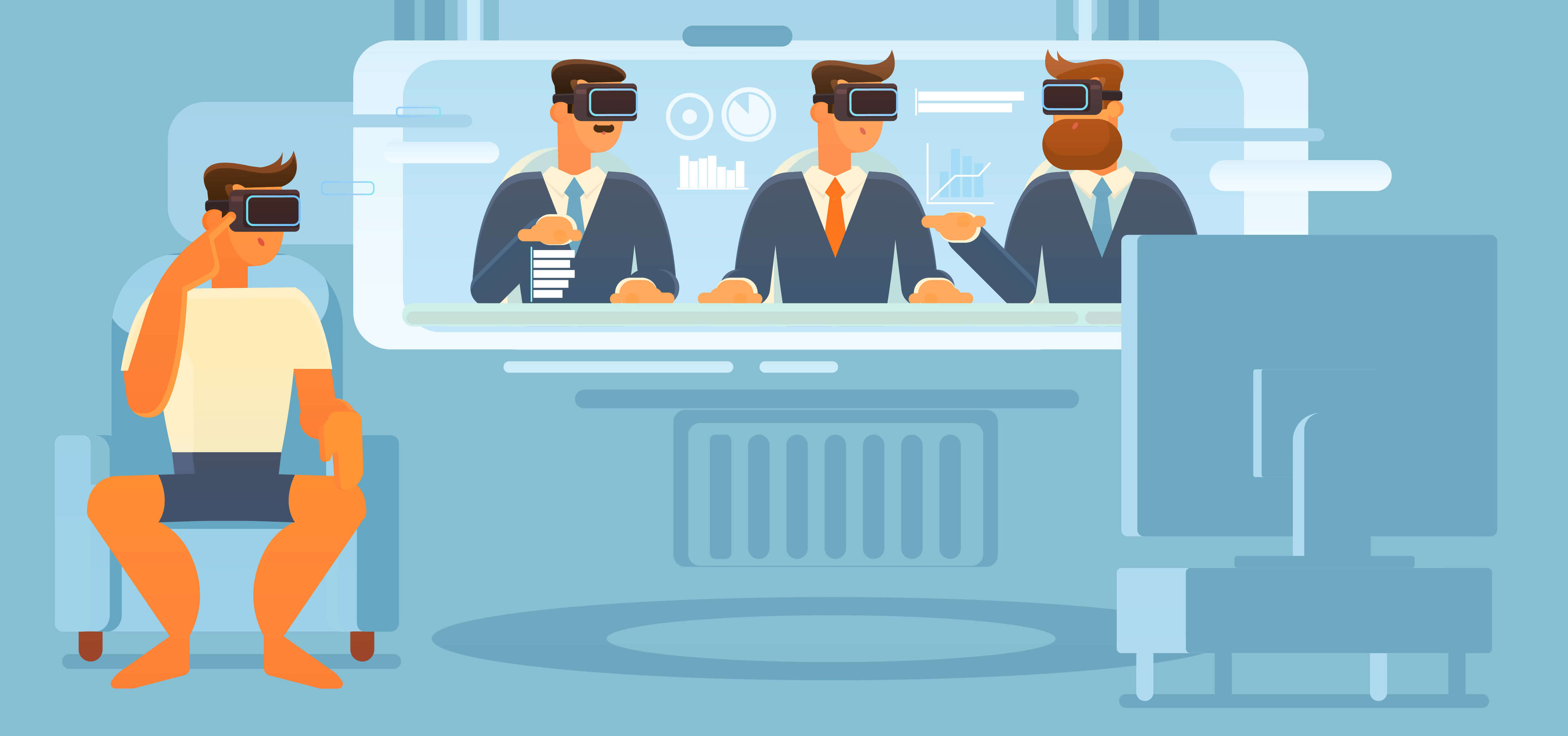 2. The interview
Why you should use VR:
Well, surely anything is better than Skype! Quite frankly, companies could do with all the help they can get when engaging developers who are based thousands of miles away. Remote candidate engagement has its own unique – and sometimes bizarre – set of challenges. Could VR be the answer?
It would be pretty awesome if a candidate could use a VR headset to participate in a group session or workshop rather than being flown in from a far flung corner of the world for a final interview.
Compared to traditional video platforms, VR could not only increase engagement but also help interviewers separate and streamline the best candidates, speeding up the process and improving the quality of new employees.
Limitation:
In our opinion, there are two massive limitations to the adoption of VR in interviews.
Firstly, there are already some incredible video tools out there that can measure body language and the way a candidate talks (HireVue) or even let you watch a candidate code in real time (HackerRank). VR can't (yet) beat this technology.
Secondly, would anyone really want to take part in an interview with a screen strapped to their face? It's nerve wracking enough for candidates, even without without worrying about what they look like behind giant plastic glasses. Unfortunately we're still a way off from being able to use VR without the headset, although startups like MagicLeap claim to be only months away.
Conclusion:
As the tech becomes less intrusive (i.e. gets rid of the glasses), it will be widely incorporated into the interview process – but we'd stick to other forms of interview tech for now.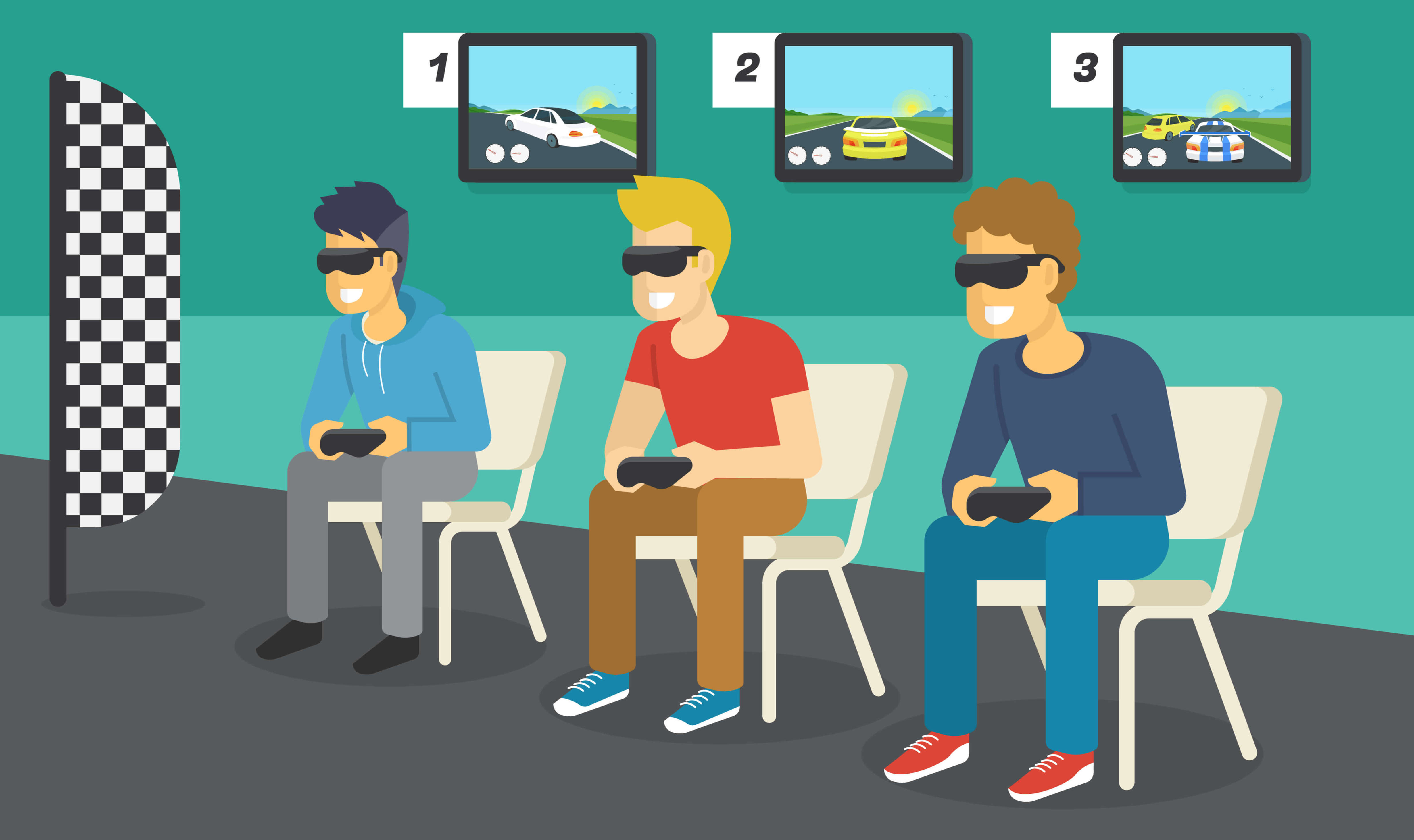 3. The technical test
Why you should use VR:
The "skills over schools" methodology means there's more and more focus on a developer's skills rather than where they went to university or how much experience they've gained since. And the only way to assess a developer's skills is through rigorous testing, which can be pretty frustrating and time consuming for all involved.
Incorporating games and apps into the interview process massively boosts engagement, and "gamification" is now moving into the realm of VR.
If it's good enough for Jaguar…
Last year, Jaguar teamed up with Gorillaz to launch a mixed-reality app that included a series of code breaking challenges to test "curiosity, persistence, lateral thinking and problem solving skills". The app also required players to assemble the Jaguar I-PACE Concept, Jaguar's first all-electric five-seater sports car, giving potential candidates the opportunity to get to know Jaguar and its products.
Obviously their response rate was through the roof! By September – three months after launch – 41,000 people from 35 different countries had taken up the challenge, over 500 had cracked the code and Jaguar had made its first hire.
If sneaking code breakers into a Gorillaz app isn't convincing enough, here are three more giant VR pros:
technical tests that incorporate VR can assess decision making skills, reaction speeds, agile skills and problem solving ability

they allow interviewers to watch how a candidate works through a problem, rather than asking questions and reviewing responses

they can automatically collect, measure and analyse data (including psychological and behavioural responses)
Limitation:
The obvious limitation to widespread VR testing is the number of people who own headsets. Currently, it's still incredibly small, and likely to be skewed towards tech-savvy millennials.
Unless you were prepared to send headsets out to potential candidates or to hold interview days and test candidates onsite, you'd automatically exclude candidates who weren't prepared to buy a headset, or didn't know how to use the technology.
Conclusion:
For tech startups reliant on rigorous testing, VR is a no-brainer – especially if you can circumnavigate the issue of requiring everyone to own their own headset, perhaps by creating a mixed reality challenge, like Jaguar's.
Although more expensive to implement than an office tour (for example), not only could it simulate more realistic test situations and more accurately assess candidates, but it's also super engaging and has the potential to separate the best tech companies from the rest.