Earlier this year we wrote an article about average salaries of Java Developers and Product Owners across Europe and have been asked to create one for Front-End developers.
We have collected the different information available online along with our own research and have created this little document to help you navigate yourself when it comes to salaries offered for Front-End developers in Europe. Below you can see a map with average salaries per year in €.
Disclaimer: This research was conducted in 2016.  In case you are interested to learn more about recent salaries, feel free to contact us directly.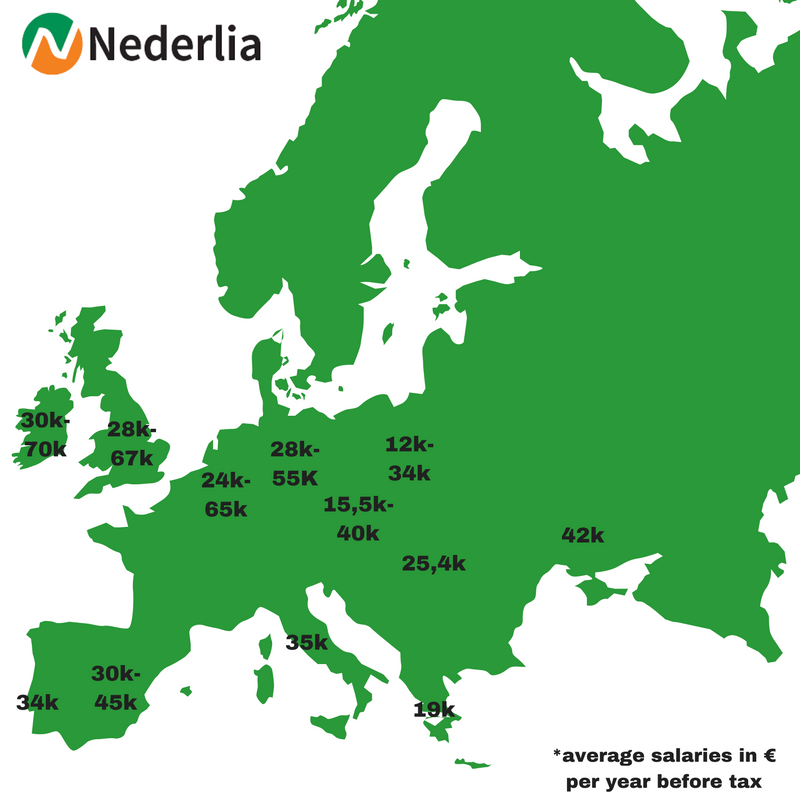 Is there any other position you would like us to focus on next?
---
Sources: Payscale, MorganMcKinley, Cogs, Adream,  t3n,  Hays, GlassDoor, Hwsw