After writing the article about average salaries of Java developers earlier this month, we have been asked to create something similar for Product Owners as well.
If you are a Product Owner who is wondering about salaries in Europe this could be exactly what you are looking for. There is is a lot of different information available online so we have decided to do some research for you and used the average salaries from multiple sources. Below you can see a map with average salaries for Product Owners for different parts of Europe.
Disclaimer: This research was conducted in 2016.  In case you are interested to learn more about recent salaries, feel free to contact us directly.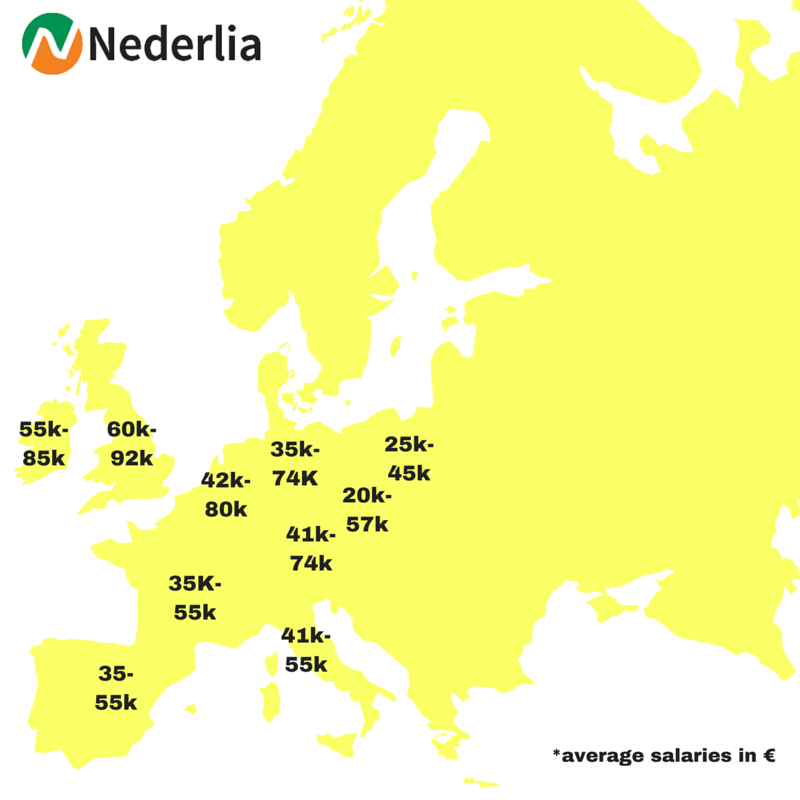 ---
Sources: CW Jobs, Code Abroad Blog, CPL, Morgan McKinley, Pay Scale, Glass Door, Coroflot, Wynagrodzenia.pl