The EU-wide skills shortage has massively increased competition for the best candidates, so it's becoming a real challenge for German companies to find and hire tech talent.
The economic research institute Prognos estimates a 3 million shortage of skilled workers in Germany by 2030.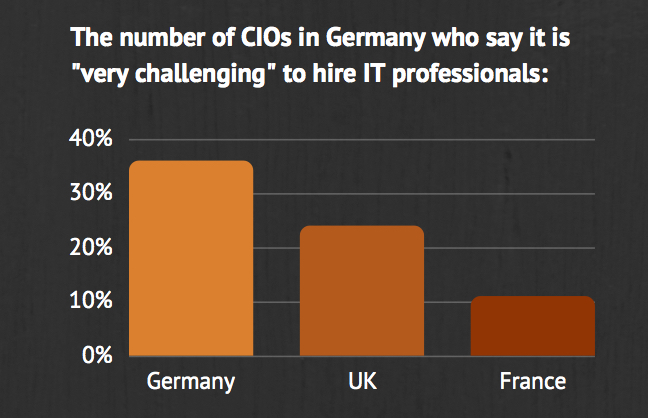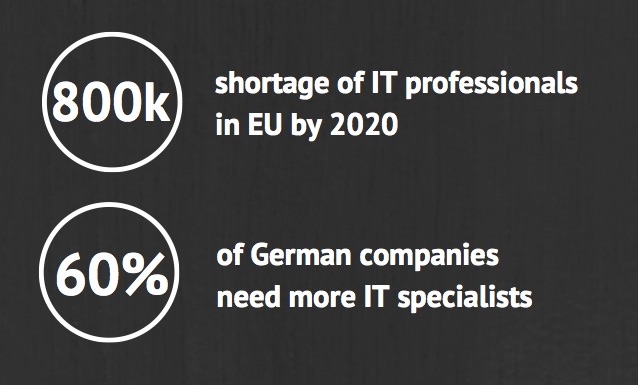 What if we told you there is a speedy and efficient way to bring the world's best IT specialists into Germany? Would you believe us? What if we had proof?
International candidates have outstanding experience, incredible qualifications and a shedload of enthusiasm. And if you're based in Germany, they're easier to hire than you think.
We've created a pretty cool e-book (if we do say so ourselves).
It's a step-by-step guide to the European Blue Card – a work and residence permit for non-EU nationals that's easier for German companies to procure than a stein at Oktoberfest.

It will tell you:
– about the history of the Blue Card – what it is and why you need it
– how the Blue Card is being promoted in Germany
– which candidates are eligble
– the criteria you will need to meet, including minimum salary thresholds
– all the documents you'll need (including an awesome printable checklist)
– the application process and the time it takes to apply
If you're German, struggling to find great designers, developers, product owners, scrum masters, devops geniuses or IT managers, and tired of reading boring e-books… you need our guide 🙂
It looks pretty great, and we hear it goes perfectly with a beer.