Daniel Martos is a HR Business Partner & Technical Recruiter at Scytl Barcelona. He's one of those happy people who likes his job and is very passionate about it, despite all the hard work recruiting IT specialists entails. 
Having been a technical recruiter for quite some years, both in Ireland and Spain for very important and well-known companies, Daniel combines his job with various personal projects as Recruitment 2.0 Specialist and Social Media strategist.
As he's a specialist in recruiting IT professionals, we've asked him some questions about the challenges of recruiting Tech Talent and the Barcelona scene.
Interested? Then give it a read!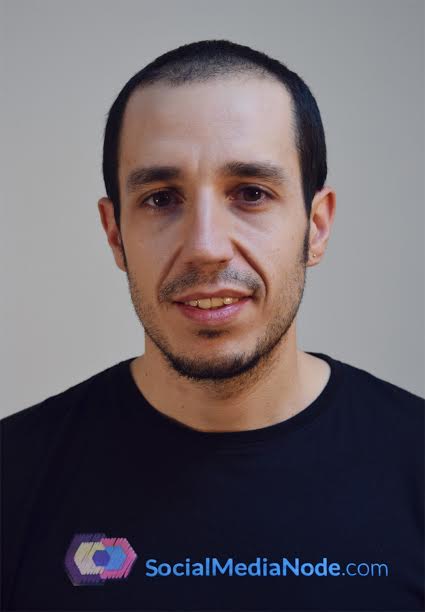 You have worked for several years in IT and video games recruitment and you are now working as HR Business Partner and Recruiter at Scytl. What are the main challenges that you face on a daily basis in attracting talent?
When it comes to attracting talent I guess that I am facing the same challenges as everyone: Finding developers and technical people for our teams. Nowadays there are many options for a software developer who wants to change his/her job, lots of new startups based in Barcelona doing amazing things and closing huge investment rounds. Attracting talent is a combination of active and passive methodologies and you have to work hard to keep your brand on top of candidates' minds (especially those that you'd like to hire).
You are pretty active also in the Barcelona Recruitment scene and started, together with André dos Santos, the first Barcelona Recruitment Meetup last year. How do you think Barcelona's recruitment scene has changed over the last years?
Over the last years the recruitment community in Barcelona has changed a lot, and still is. People in recruitment are realizing that everything is faster and more global than before and everyone needs to be more digital and innovative to achieve their goal. There are sectors such as the IT that is more advanced than others but almost everyone recruiting in Barcelona is aware of these new challenges. This is the reason why we created the Barcelona Recruitment People Meetup: To learn from each other and to share knowledge and similar stories among us. We are all 8 hours a day behind our laptop screen and sometimes it is great to catch up with real people who have your same concerns.
What are the main recruitment start-up companies that you have seen flourishing in Barcelona?
I've seen a lot of start-up companies flourishing in Barcelona, starting by Scytl reaching more than 100M of investment in April '14. There are other important companies from Barcelona that are making great things, you just have to do a basic search on the Internet to find their names. 
You publish regularly webinar lessons on how to use social media to attract talent. What would be the main suggestions you would give to a recruiter? (Such as: how to write a message, where to search for talent, etc.) 
My main suggestion is: Never give up. There are lots of new platforms and tools to find talent and hundreds of methodologies to contact people but there is not a manual or a book for it. That's why trial and error and persistence are key to success. Then I would advice a recruiter to go where people to attract are. If it is digital: Go digital, if it is attending events: Go to events, do not stick your strategy to trends.
Throughout your career, what have been the main mistakes you have seen that recruiters or people in HR make? In short, what are the don'ts that a recruiter should keep in mind?
I've seen a lot of "mistakes" throughout my career but when you make mistakes it also means that you are doing the trial and error exercise that I mentioned in the question above. I have been contacted by recruiters offering me java development positions, that was funny. I would advise any recruiter to always take a step back before starting with a new position and to take the time to work in a great job description, to sit down with the hiring manager and the technical team to understand the specifics and to build a recruitment strategy that makes sense.
 
Finally, any suggestions to someone who's thinking about moving to Barcelona for work (and/or life change)?
I've been living in different European cities and I honestly think that Barcelona has everything you need for a great work-life balance: Great job opportunities, reasonable prices, good weather, friendly people, sea, mountains, amazing food…so it's time to move to Barcelona if you are not already living here!
If you would like to follow Dani Martos visit his blog: www.socialmedianode.com
---
Would you also like to grow your Tech Team? Click here for more info.