Having worked with Elvira, Product Owner Global Recruitment at Booking.com, for couple of years now we have decided to take this opportunity to sit down and talk about everything you wanted to know about Booking.com, recruiting international talent and why to relocate to Amsterdam. 
About Elvira:
Working at Booking.com for almost five years, Elvira started out as a Recruiter Assistant and is currently the Product Owner Global Recruitment within Recruitment Operations. Based in Amsterdam, the Netherlands, Elvira is supporting the global recruitment team by implementing and developing systems, tools and procedures that have the goal of improving the effectiveness and efficiency of the recruitment team.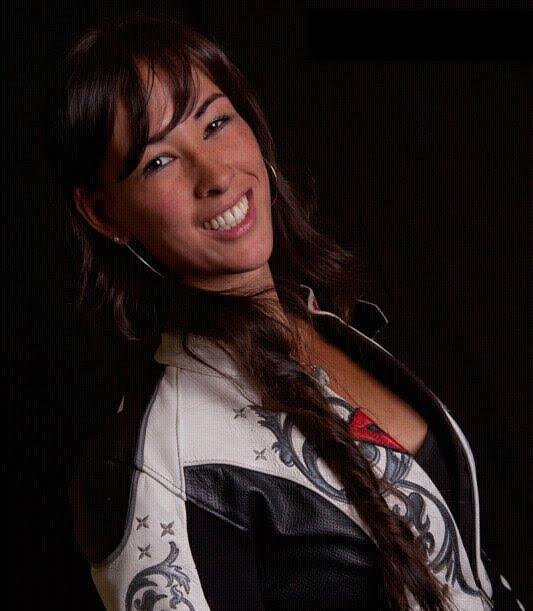 ---
1.  Would you recommend relocating to Amsterdam to someone who is working in Tech industry?
I could recommend Amsterdam to anyone, not just those who work in the Tech industry. Coming from abroad, adjusting to Amsterdam is fairly easy because everyone speaks English. The Dutch have excellent English skills. We are used to international students, expats, and tourists. Next to that, Amsterdam is a beautiful city with breathtaking architecture, great food, famous museums and a full events calendar (festivals, parades, exhibitions). Whatever you might be interested in, I'm sure you'll find it in Amsterdam. If you are planning to bring your family along, there are excellent conditions: partner work visa (if you need it), some of the best educational institutes in the world, and a safe and stable environment to start or raise a family. Although Amsterdam might look like a small city compared to many other capitals around the world, it doesn't lack variety. It's busy and bustling in the center, quiet on the outside skirts, feels local in the "Jordaan". You can choose to live in one of the other locations near Amsterdam. We have great public transport and by train you'll be at the other end of the Netherlands within a couple of hours!
2.  How do you see the startup scene in Amsterdam?
The Dutch stand out because of innovations that impact the world and Amsterdam is a great metropolitan city that attracts talent from around the world. It also has an international appeal, a high standard of living, great infrastructure and global atmosphere. Many other international (tech) companies have their headquarters here too such as Heineken, Philips, TomTom, KLM and ING. It's a great environment. For employees, Amsterdam is a place where they want to live and work, it's affordable, has a rich culture and a lot of fun stuff to do. As you probably know, there are many online articles about the (tech) startup scene in Amsterdam. Our capital is listed just behind London and Berlin as most prominent startup scenes in Europe. Did you know that both next to all the earlier mentioned companies, Netflix and Uber also decided to establish their EU HQ in Amsterdam? And furthermore, it is also good to know that our government fully supports the startup scene. Here's one of my favorite articles on this topic: https://techcrunch.com/2015/07/05/the-netherlands-a-look-at-the-worlds-high-tech-startup-capital/ It gives a nice, realistic idea of the startup scene in the Netherlands.
3.  How is it like working at Booking.com, the #1 accommodation site on the planet?
Despite evolving from a small startup to a global player, little has changed about our company culture. We move forward by taking lots of small steps and executing at incredible speeds. Our Dutch roots encourage us to never be satisfied and to keep proving ourselves every day. Our company is international, diverse, and dynamic. We move forward at incredible speeds. If you like boring and overly structured work environments – we are not a match. Personally, I love working at Booking.com. There is never a dull moment. One day you're heading into direction X while the next day you will change course because of new data. Work environment-wise, it is very social, we have an open floorplan, we work on separate projects that are always part of something bigger and this emphasizes the need to work together. On top of that, our real estate and facilities team do their best to make our offices beautiful and inspiring. Our way of working is focused on data and A/B tests. We do not make decisions based on gut-feeling or hunches. We make sure we have data to guide us to the best solutions for our customers, partners, and employees. My main drivers to stay at Booking.com are the freedom I am given, the responsibilities I have, and the people I work with. I can't imagine another company to meet my current standards on these three elements.
4.  You are currently working as a Product Owner (Global Recruitment). Could you tell us a little bit more about what a PO of Recruitment does? 
As Product Owner, I take ownership of all recruiting systems by supporting the global recruitment teams. Within this role, I am responsible for maintaining and improving current systems, and the implementation of new systems. With this comes the responsibility to train my points of contacts around the globe, to make sure they can support their regions after a roll-out of a new system. My job varies from day2day support to driving upgrades and improvements to leading the development and implementation of a new tool/system. I work together with Legal, Tech and HR to make sure we align things in a way that is best for the company and the recruitment team. My commitment to recruiters is to make sure I'm giving them full support and that no question stays unanswered (preferably within 24 hours).
My personally day to day goal is to empower our recruiters to be the best they can be, to ensure we improve efficiency and effectiveness with our tools, systems, and procedures.
5.  How is it working with international candidates? What are the main concerns of candidates when it comes to relocating to The Netherlands? 
When I was still a recruiter, I valued the fact that I could work with international candidates. Dealing with different cultures, different attitudes, and different perspectives helps you develop as a person and as a professional. You learn how to communicate with them, how to support them to the best of your abilities and most importantly for a recruiter – you learn how to understand and read them. What makes them tick? Is it cultural or personal? I've always experienced the relocation commitment to be one of biggest concerns when dealing with international candidates. I can imagine it is a huge step in someone's life and most of the time the candidate is making the decision for/with his family. My goal during interviews (phone or in-person) was to make sure the candidate understood what it would mean to relocate, how it would be to live in the Netherlands and to make sure I saw the commitment that this is what they want. I would hate it if someone left behind their current life only to find out that they do not want to be or stay in the Netherlands.
Thinking about smaller topics, we often had to discuss childcare, education, partner support (will my partner be able to find a job?), and taxes. It is essential that all aspects of relocation are explained upfront and that expectations are managed. This is the best way to ensure someone is making a well-informed decision on this next step in their life and career.
6.  Any tips or pieces of advice for someone who will be having an interview at Booking.com? 
Make sure you show an interest in the company and the group we are part of (Priceline Group). The minimal information you should know, is who we are and what we do (www.booking.com & www.workingatbooking.com); No, we do not offer flights. No, we do not offer rental cars. These are our sister companies.Other than that, we want to know about you: what have you done, what are your successes, what is the impact you think you will be making when joining Booking.com? Skills can be thought, attitude or cultural fit cannot. Are you as enthusiastic about working here as we are? If we see a cultural fit, and we can afford to train you, we do not mind if you lack certain skills. Development is important for Booking.com!
Most important: Always be yourself. For more tips & tricks, check out our How we Hire page.
7.  You have been working in recruitment for the past six years; have you seen any big changes (good or bad) in the past years? What about trends for the future? 
The biggest changes or developments I have seen would be the fact that recruitment is becoming more and more data-driven, that cv's are starting to be overtaken by (online) assessments and that we started to focus more and more on mobile. Data-driven has its pros and cons. Clearly I like that fact that recruitment is starting to step away from hunches and is looking at data to drive decisions. But I still believe recruitment is a people-oriented business. Data and processes should never outweigh personal connections within recruitment. As for (online) assessments, I do like this element. A CV only shows so much. What if your writing skills are horrible, but you are actually the best person for the job? Proving you can do the job using job previews, games or professional tests/assessments will help companies make the right decision (again, here comes data!). I get excited when thinking about the move towards mobile! It makes sense that recruitment is looking at opportunities on mobile, as pretty much all the other industries have gone mobile. I can't wait to make this my next big project for our recruitment team.
*Special thanks to Elvira for taking the time and answering our questions.
---
Would you also like to grow your Tech Team? Click here for more info.